I will birth a new thing in you!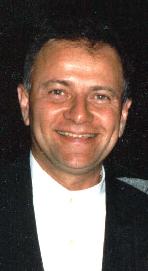 Oscar Oxford
I SPEAK TO YOU CONCERNING THE THINGS OF THE KINGDOM; AND NOT TO BE CONCERNED IN THE AFFAIRS OF MEN.
I HAVE CALLED YOU BY YOUR NAME, YOU ARE MINE; DO NOT BE AFRAID.
I HAVE RAISED YOU UP FOR SUCH A TIME LIKE THIS:
FEAR NOT! FOR I AM THE LORD YOUR GOD I WILL BE WITH YOU WHEREVER YOU GO
LET GO OF ALL THE FEARS THAT BIND YOU.
DO NOT BE CONSUMED BY THEM. DO NOT BE CONSUMED BY THE AFFAIRS OF MEN OR BY THE CIRCUNSTANCES THAT COMES YOUR WAY;
BUT BE CONSUMED TOTALLY BY ME. DO NOT BE AFRAID OF THE THREATS OF MEN NOR WHAT THEY CAN DO TO YOU.
DO NOT BE AFRAID OF THEIR FACES. BEHOLD I HAVE MADE YOUR FACE STRONG AGAINST THEIR FACES AND YOUR FOREHEAD STRONG AGAINST THEIR FOREHEADS.
BUT SPEAK MY WORD IN TRUTH AND IN RIGHTEOUSNESS.
THIS DAY I AM CALLING YOU TO SURRENDER TO THE WILL OF GOD AND TO SURRENDER ALL.
I HAVE CALLED YOU BY MY SPIRIT BY THE WILL OF GOD. YOU HAVE BEEN SET APART. YOU HAVE NOT BEEN APPOINTED BY THE WILL OF MEN. YOU HAVE BEEN APPOINTED BY THE WILL OF GOD.
RISE UP ABOVE THE FEAR OF MEN AND ABOVE YOUR OWN FEARS.
SEEK MY FACE
SEEK MY KINGDOM
SET YOUR EYES ON ME
DO NOT SET YOUR EYES IN THE THINGS THAT SURROUND YOU THAT COME IN YOUR WAY.
DISCERN THE TIMES AND THE SEASONS
FOR ALL WILL MOVE IN YOUR LIFE UNTIL YOU BECOME A VESSEL YIELD TOTALLY TO ME.
FOR I WILL POUR OUT MY SPIRIT UPON YOU AND FILL YOU WITH FIRE.
THE CONSUMING FIRE WILL DESTROY YOUR CARNALITIES THAT HAVE HELD YOU BACK. IT WILL DESTROY YOUR FLESH.
I SAY TO YOU, "WALK IN THE SPIRIT"
YOU HAVE BEEN BORN IN SUCH A TIME LIKE THIS TO DECLARE MY GLORY, TO DECLARE MY PRAISES, TO PROCLAIM THE YEAR OF THE LORD, TO DECLARE THE RIGHTEOUSNESS OF GOD.
BOW DOWN BEFORE YOUR GOD. BOW DOWN AND KNEEL BEFORE YOUR MAKER.
CONSECRATE YOUR LIFE! SEEK FOR REVELATIONS
SEEK THE HOLINESS OF GOD AND DECLARE HOLINESS TO THE LORD.
DO NOT GET TRAPPED WITH THE GLORY OF MEN AND THE PRAISES OF MEN; BUT BE CONSUMED WITH MY GLORY.
SHAKE OFF PUT OFF
EVERYTHING THAT IS NOT OF ME AS YOU EXAMINE YOURSELF DAILY BEFORE MY PRESENCE.
I HAVE WRITTEN MY WORD IN YOUR HEART AND PUT THEM IN YOUR MOUTH.
YOU HAVE BEEN CRUCIFIED WITH CHRIST. YOU HAVE BEEN PUT TO DEATH THAT NOTHING OF YOU SHALL STAND UNTIL CHRIST IS FORMED IN YOU.
I WILL BLESS MANY THROUGH YOU.
BE WATCHFULLED
BE COURAGEOUS
FOR THE LORD YOUR GOD IS WITH YOU
PREPARE YOUR MIND,
PREPARE YOUR BODY,
PREAPARE YOURSELF FOR THE BATTLE THAT IS COMING AHEAD.
BUT THIS BATTLE BELONG TO THE LORD.
RISE UP ABOVE YOUR EMOTIONS AND BRING THEM UNDER THE SUMISSION OF THE SPIRIT.
SINCE YOU ARE PRECIOUS IN MY SIGHT, YOU HAVE BEEN HONORED, I HAVE LOVE YOU
THEREFORE I WILL GIVE MEN FOR YOU AND PEOPLE FOR YOUR LIFE.
FEAR NOT! FOR I AM WITH YOU!
OPEN YOUR EYES! WHAT DO YOU SEE?
SEE THE FIELD IS READY FOR HARVEST BUT THE LABORS ARE FEW.
RISE UP OH MEN OF GOD! RISE UP OH MEN OF VALOR!
AND DECLARE THE WORD OF THE LORD;
THEREFORE PREPARE YOPURSELF AND ARISE AND SPEAK ALL THAT I HAVE COMMAND YOU;
FOR BELHOLD I HAVE MADE YOU THIS DAY
A FORTIFIED CITY A IRON PILLAR AND A BRONCE WALLS AGAINST THE WHOLE LAND
TRUST IN THE LORD AND WAIT
AND SEE THE GLORY OF THE LORD.