MEN OF WAR
WAR OF THE WORLDS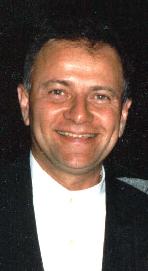 Oscar Oxford
Most of you are familiar with a popular poster of Uncle Sam, stretching out his hands, saying" The Army wants you. In like manner, for over two thousand years, God has been stretching His Hands, saying: "the Army of the Lord wants you".
God has been searching to and fro throughout the whole earth, "For a Few Good Men", Men of War, Mighty Men of Valor; Courageous men; Full of the Holy Spirit, Men of faith; Men of uncompromising values. Men who are determined, ready to speak with boldness the Word of God, manifesting the power of God over unclean spirits, to cast them out, and to heal all kind of diseases.
Men of War that will not be afraid, and that will go forth to shake the kingdom of darkness. "You are of God, and have overcome them, because He who is in you is greater than he who is in the world." 1 John 4:4

We are engaged in a battlefield. We are in a spiritual warfare whether we realize it or not. We live in a visible world and an invisible world. The War of the worlds. We lived in a natural world, and a supernatural or spiritual world. There is the Kingdom darkness and there is the Kingdom of God.
War produces an opportunity for us to enter into victory (Revelation
3:21
). The Lord brought His people out of
Egypt
by armies (Exodus
12:51
), with a trumpet sound and a battle cry. He brought them out with the
Ark
, or presence of God (I Samuel 4:5,6). He used forces of nature if necessary to help them defeat their enemies (Joshua 10). He always releases strategies enabling us to plunder, prosper, and stand (Matthew 10; Ephesians 6). He has a Banner of Victory for you.
As we look at the world today; it seems that we are bombarded with negativism that surrounds us. We are polarized by the news media as they emphasize more on the evil of what people do rather than fair and balanced news. We see rumors of war, earthquakes in divers places, famines, and nations rising up against nations.
I am not here to tell you a doomsday story; but on the contrary, to let you know that you can rise up above these negative forces by going beyond yourself and able to tap into God's power, God's source of life and abundant living no matter what your condition is.

The armies of the world
prepared and trained themselves for war. They equipped themselves with the most sophisticated weapons and equipment that they could get. They wanted to be sure that they had all they needed to ensure a victory in the battlefield.
If you are sent to war and lose it, you wear a reproach until you have a subsequent victory. We are in a battle. We must be protected or we will be wounded.
Many in the Body of Christ are afraid of war. War is the conflict necessary to conquer your enemies and take possession of what has been promised to you.
Likewise, God has incredible amount of tools to equip us for battle. Paul declares in Ephesians,
"Finally, my brethren, be strong in the Lord and in the power of His might. Put on the whole armor of the God that you may be able to stand against the wiles (scheming) of the devil.
For we do not wrestle against flesh and blood, but against principalities, against power, against the rules of darkness of this age, against spiritual hosts of wickedness in the heavenly places.
Therefore take up the whole armor of God, that you may be able to withstand in the evil day, and having done all, to stand.
Stand therefore, having girded your waist with truth, having put on the breastplate of righteousness, and having shod your feet with the preparation of the Gospel of peace;
Above all, taking the shield of Faith with which you will be able to quench all the fiery darts of the wicked one. And take the helmet of salvation, and the sword of the Spirit, which is the Word of God." Eph. 6:10-17

Paul warmed us, not to be ignorant of the enemy's schemes. Some years ago, there was a movie, that came out, called, "Rambo II" by Sylvester Stallone. Some how I felt an urgent need to see this movie.
I was not sure why. I questioned myself. Was it a guy thing? I didn't understand why I was troubled to watch this movie. Well, I prayed to the Lord, if there was any spiritual lesson, significanct for me to learn. By the end of the movie, God's revelation came clear.
Rambo was chosen to go to Vietnam too see if there were any evidence of US Army Soldiers left behind, in missing in action (POW's). The reason why they choose Rambo for the mission was because he was previously there; he was familiar with the enemy. He was captured before and now he was free. He knew how the enemy operated, and his schemes.
Therefore, not only was he able to destroy the enemy; but he was able to set the captives free to come home.
Likewise God has chosen us to set the captives free, to deliver His people from the hands of the enemy. To open the prison doors. To bring them back to their eternal home. He has sent us out to destroy the works of the enemy. We can not be ignorant of his devices.
Jesus said, that the enemy comes to steal, to rob, and to destroy; but I have come for you to have more abundant life. The enemy has declared war against God's people, and as long as he has a stronghold in our lives; we are not a threat to the kingdom of darkness.
We must fight back and rise up by using the tools, equipment, and the power of the Holy Spirit to trample over the enemy's head.

We must walk victoriously, because we are more than conquerors.

One of the greatest weapons that we have is a heart to worship. God inhabits the praises of His people. When Joshua was faced with his first enemy at Jericho, the Israelites army marched seven times around the walls of Jericho.
By the time that they finished marching, they shouted to the Lord so loud that the walls of Jericho came crumbling down. Even to this present day, no one has ever been able to rebuild the city again. They defeated the enemy. God has created you to declare His Praises, to Honor Him, and to Glorify Him whatever you do.
As you praise Him and worship Him; as you sing songs of deliverance, God will touch your life with His living presence.
When Saul, the King of
Israel
, was afflicted by an evil spirit; David came to him, and played psalms with instruments. The evil spirit departed from King Saul.

God is calling His people to worship Him. To draw them closer to His heart through worship. Worship is vital to a believer's relationship with God.
I encourage you to start singing from the top of your lungs; When you are driving in your car; play a CD of worship; when you are taking a shower; don't be worried about how you are going to sound; just open up your mouth to praise Him, God will give you a new song in your heart. This must be our day by day pursuit.
It should be our goal to be much closer to the Lord than we are now. We must grow in faith, love, joy, peace, and patience...we must also grow in the power to demonstrate these to the world that is going to be increasingly desperate for them.
Another weapon he has giving us is prayer. Paul declares, "Be anxious for nothing, but in everything by prayer and supplication, with thanksgiving, let your request be known to God;" Phil. 4:6. I am going to focus on Thanksgiving.
There is one thing that the world lacks today. We must not take anything for granted. We must become thankful people as a way of life. We must move away for becoming complainers, murmurors, and to release the power of coming before God with thanksgiving in our heart.
Becoming thankful for everything we have. Thanking God for even the breath you take. God will empower you with a new attitude and outlook on life.
Therefore, since we receive a kingdom which cannot be shaken, let us show gratitude, by which we may offer to God an acceptable service with reverence and awe; for our God is a consuming fire.
The Power of love, one weapon that melts our heart. People are hungry for love and acceptance as they are. Love covers a multitude of sins. Love never fails. Jesus said, love one another. By their fruit you shall know them.
Walk in love. Do not repay evil with evil; but repay evil with good.

Jesus said, "This is my commandment that you love one another as I has loved you" John 15:12

The following weapon that brings the most freedom, is the power of forgiveness. You can not afford to hang on to bitterness. You can not allow the river of marah water to flow through your soul.
Forgiveness will release you forever. Jesus is our model, when He was hanging on the cross, saying, "Father, forgive them, because they do not know what they have done. Drop the stone that you have in your hand. Drop it.
Giving is the next weapon. The power of giving. The purpose of giving. Jesus said, it is more blessed to give than to receive.
Paul describes the principles in giving in his letter to the Corinthians, "But this I say: He who sow sparingly will also reap sparingly, and he who sows bountifully will also reap bountifully. So let each one give as he purposes in his heart, not grudgingly, or of necessity; for God's loves a cheerful giver." 2 Cor.9:6-7. God's promises that he is able to make all grace abound toward you, that you, always having all sufficiency in all things, have an abundance for every good work.
Threfore become a giver.

MEN OF WAR
WAR OF THE WORLDS
The following weapons, are a package deal, as you embrace them, tie them around your neck; you will be shaking the kingdom of darkness everywhere you go.


Walking in truth, in honesty, and in the sincerity of your heart. Walking in simplicity. As you submit to God, resist the devil, and he will flee from you.
Bring yourself under the submission of the Sovereign will of God in your life.


The greatest weapon is the sword, which is the Word of God. Jesus used the word of God to counteract the enemy when He was tempted by satan. Satan uses the scriptures to distort them, to condemn and to bring us into bondage.


God uses the Word of God to set us free, to heal, and to restore us. We build our faith through the Word of God. We walk by faith not by sight. We must learn to see the world surrounding us with an eternal perspective rather carnally minded. To live carnally minded lead us death; to be spiritual minded lead us to a victorious life.

In the book of Hebrews, Paul declares, "For the Word of God is living and powerful, and sharper than any two-edged sword, piercing even to the division of soul and spirit, and joints and marrow, and is a discerner of the thoughts and intents of the heart. Heb 4:12. Be rooted and grounded in God's Word.


Another battlefield is the battlefield of the mind. When Jesus was explaining to His disciples concerning His death and the things He must suffer.


Peter took Him aside and began to rebuke Him. Jesus rebuked Peter, saying, "Get behind Me, satan! For you are not mindful (setting your mind of) the things of God, but the things of men." Mat.8:33


He didn't say that Peter was satan, He attacked the thought that came from satan, because Peter was more concerned for the things of men, and not of God.


Paul declares, "though we walk in the flesh, we do not war according to the flesh.


For the weapons of our warfare are not carnal (of the flesh) but mighty in God for pulling down strongholds, casting down arguments and every high thing that exalts itself against the knowledge of God, bringing every thought into captivity to the obedience of Christ," 2 Cor. 10:3-5


You can not allow any thought, or feeling contrary to the Word of God to dictate the destiny of your life.

Thoughts are ok, and feelings are ok, but you are not to build a nest over them, nor entertain them, nor feed your soul with it, if they exalt themself against the knowledge of God.


Bring your thoughts into captivity to the obedience of Christ. You must pull down the strongholds of your life. You can not jeopardize your walk with the Lord.


Long ago, one late evening I was driving home from a church service. Somehow I started feeling tired. I felt that a dark blanket filled with heaviness and depression tried to cover me from the top of my head throughout my back; I questioned what in the world was this?

I discerned that it was an evil spirit, and I felt God's power rising up within me, I yelled aloud, commanding the spirit to get out in the name of Jesus; the spirit left immediately.


I began to praise God. God wants to release the power of the Holy Spirit in your live. He wants you to walk with His Authority. He wants to empower you to walk victoriously, even when things surrounding you are falling apart.


Even when you feel that the enemy is coming against you like a flood. God will raise a banner over you. God will build a standard around you.

For no weapon formed against you shall prosper, every tongue which rises against you in judgment you will condemn.


This is the Heritage of the servants of the Lord, and their righteousness is from Me," says the Lord. Is.55:17


God is looking for Men of War, Men of Valor. God is looking for you.


Rise up Oh Men of God!,
Rise up Men of War!,
To serve the King of Kings, to serve the Lord of Lords


Rise up Oh Men of God!

Rise up Men of War!