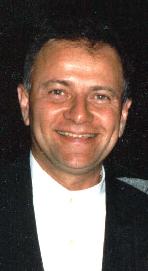 Oscar Oxford
The Selection of the Twelve

And Jesus went up on the mountain and called to Him those He himself wanted. And they came to Him. Then He appointed twelve (whom He also named apostles), that they may be with Him and that He may send them out to preach, and to have power (authority) to heal sicknesses and to cast out demons:
Simon, to whom He gave the surname Peter, James the son of Zebedee and John the brother of James, to whom He gave the name Boanerges, that is, "Sons of Thunder", Andrew, Phillip, Bartholomew, Matthew, Thomas, James the son of Alphaeus, Thaddaeus, Simon the Canaanite; and Judas Iscariot, who also betrayed Him. Mark 3:13-19

Judas agrees to betray Jesus

Then one of the twelve, called Judas Iscariot, went to the chief priests and said , "What are you willing to give me if I deliver Him to you? And they counted out to him thirty pieces of silver. ($220). So from that time he sought opportunity to betray Him. (Matthew 26:14-16)
Was Judas disappointed with Jesus's mission on earth? What was it? that let him to seek to betray Jesus. Was he unhappy because Jesus was not going to establish His kingdom at His first coming? Did Judas have an ulterior motive? He was in charge of handling the money box. Did greed fill his heart? Judas complained when Mary was pouring oil on Jesus's feet, he said that the oil could have been sold to be given to the poor. Was he really concerned for the poor. Did he have his own political agenda? Was his view distorted as he was driven by Satan?
Judas agrees to betray Jesus right before the Feast of the Unleavened bread drew near, which is called the Passover. The chief priests and the scribes sought how they might kill Jesus, for they feared the people. Then Satan entered Judas, surnamed Iscariot, who was numbered with the twelve. Then he promised to betray Him to them in the absence of the multitude. (Luke 22:1-6)

The Passover is celebrated, and when the hour has come, He sat down, and the twelve apostles with Him. Then He said to them, "with fervent desire I have desired to eat this Passover with you before I suffer; for I say to you, I will no longer eat of it until it is fulfilled in the Kingdom of God.

After Jesus took the bread and gave it to the disciples, and after he took the cup , saying, "this cup is the new covenant in My blood, which is shed for you.
Now as they were eating, He said, "Assuredly, I say to you, one of you will betray Me."
And they were exceedingly sorrowful, and each of them began to say to Him, "Lord is it I?
Then He answered and said, "He who dipped his hand with Me in the dish will betray Me. The Son of Man (Jesus) goes as it is written of Him, but woe to that man by whom the Son of Man is betrayed! It would have been good for that man if he had not been born."
Then Judas Iscariot, who was betraying Him, answered and said, " Rabbi, is it I? Jesus said to him, "You said it." (Matthew 26:20-25)
Jesus predicted who was going to betray Him. Jesus perceived a change of behavior on Judas after he agreed with the chief priests to betray him. He saw the demon in his eyes.
According to John, Jesus said, "I do not speak concerning all of you. I know whom I have chosen: but that the Scripture may be fulfilled, 'he who eats bread with Me has lifted up his heel against Me.' (Ps. 17:12)Now I tell you before it comes, that when it does come to pass, you may believe that I am He.

When Jesus had said these things, He was troubled in spirit. Now after he handed the piece of bread to Judas, Satan entered him. Then Jesus said to him, "What you do, do quickly." (John 13:18-30)

Jesus betrayal & arrest

Then Jesus came with them to a place called Gethsemane. While He was still speaking, behold Judas, one of the twelve, with a great multitude with swords and clubs, came from the chief priests and elders of the people.
Now His betrayer had given them a sign, saying, "Whomever I kiss, He is the One; seize Him." Then immediately he went to Jesus and said, " Greeting, Rabbi!" and kissed Him. (Matthew 26:47-49) then Jesus said to him, "Judas are you betraying the Son of Man with a Kiss? (Luke 22:48)

After the chief priests took counsel against Jesus to put Him to death. Then Judas His betrayer, seeing that He had been condemned, was remorse and brought back the thirty pieces of silver to the chief priests and elders saying, "I have sinned by betraying innocent blood." And they said, "What is that to us? You see to it!"

Then he threw down the pieces of silver in the temple and departed, and went and hanged himself. (Matthew 27:3-5).
He couldn't bear the idea of what he had done. The realization of what he had committed, drove him to destroy his life.
It is not that there is another gospel as some scholars from National Geographic are claiming. Jesus warned us against false doctrines and false teachers.

The apostle Paul in a letter written to the Galatians, said, " I marvel that you are turning away so soon from Him who called you in the grace of Christ, to a different gospel, which is not another; but there are some who trouble you and want to distort (pervert) the gospel of Christ.

But even if we, or an angel from heaven, preach any other gospel to you that what we have preached to you, let him be accursed. (Gal. 1:6-8).

Paul also in a letter to the Ephesians said, "that we should no longer be children, tossed to and fro and carried about with every wind of doctrine, by the trickery of men, in the cunning craftiness by which they lie to deceive," (Ephesians 4:14)

Many of you saw the movie the Passion of the Christ by Mel Gibson, this film impacted many lives. I heard how the film was impacted many Muslim countries. At the same token, we have witnessed movies and books contrary to sound doctrine by trying to popularize a lie into a truth; I am referring to the Da Vinci Code movie and book, the Jesus papers and last the gospel of Judas by trying to discredit the gospel.

Satan is not going to stop deceiving humanity from the truth. It is his character. It is his nature. He will distort the truth. He will distort the word of God. He will use the word of God and twist it. I believe in these last days he will use one of his greatest weapon, which is deception against humanity to even deceive the very elect. He knows that his days are numbered as he appears to be like a fish out of water.

I am calling you to walk in wisdom and to exercise discernment by equipping yourselves, being ready to answer any man according to truth, principles, statutes and precepts of sound doctrine.

As Peter in his first epistle said, Therefore gird up the loins of your mind, be sober, and rest your hope fully upon the grace that is to be brought to you at the revelation of Jesus Christ," (1 Peter 1:13).

Let it be known that there is no other gospel according to Judas.